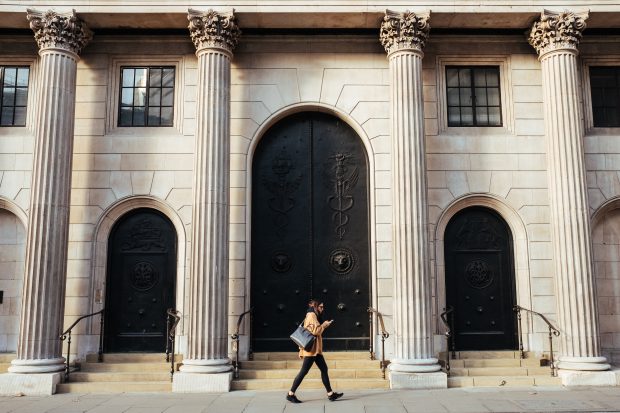 On the 2nd November 2018 something very exciting happened. Representatives from several different government departments sat down in a room together and talked about how we can better work with data together. But how did we get here?
GDAC - established 2017!
Cynicism aside, the ONS has been running Government Data Architecture Community (GDAC) events like these since 2017. The stated goal of the community is to share ideas, experiences and methods in an effort to standardise the way we work and ease communication between government departments. In other words, there are pockets of data architecture all around government, generally working to create data structures in a particular way. The more aligned each of our architectures, the smoother the communication between them - if our balcony is the same height as our neighbour's balcony it's easier to talk to them.
The topic of the day was "Data Impacts of Brexit". DEFRA's presentation at the last workshop had generated a lot of discussion on the topic and we were keen to give people the opportunity to share and collaborate on concerns. Bank of England kindly provided a venue at their HQ on Threadneedle Street, London. I took the cold 5.30am train from Wales. As you can imagine, I arrived bursting with pep and enthusiasm. I foolishly arrived too early to be allowed into the Bank, so I left to grab a croissant from the Starbucks around the corner. When I returned, I walked past a photoshoot for some business fashion brand. The photographer carefully set up a shot of the well-dressed model aggressively tossing a wad of papers into the air. In that mood I was tempted to do the same.
When I finally made it into the Bank, delegates started to trickle in. I met Sarah Burnett from DEFRA - a popular speaker at previous events, with much to say on the topic of Brexit. She was excited to make sure her voice was heard. I met Lucio Massignani from DVLA in Swansea - this was his first event and he was pleased to say he had travelled even further than me! Other organisations included GDS, Home Office, HMRC, NAO, HMCTS, MHCLG. We really do love an acronym in the Civil Service.
The event started with an introduction from ONS Chief Data Architect, Tomas Sanchez. Rahul Pal from Bank of England then delivered the keynote on the topic of "Data Impacts of Brexit" - did you know that there is a 1 million pound note called a "giant"? The keynote led nicely into a scheduled discussion called "What will Brexit mean for your department?" This was a chance for departments to raise the challenges they expect to face, and for other departments to offer assistance. It was rewarding to see our brilliant civil servants stepping up to address challenges together.
Responding to challenges of Brexit
After lunch, Jane Naylor from DExEU spoke about "Responding to Challenges of Brexit", focusing in on the use of statistics in the EU debate, using data analysis to inform the discussions, and how to mitigate gaps in the existing data sources. She then invited David Knight from DCMS to inform the group about the work his department are leading on to capture information about the use of EU data across the UK government. This received substantial questioning and challenge from attendees, while it was noted that without the workshop, the majority of departments in attendance would not have been aware of this initiative.
Following further questions from the floor, it was time for Peter Winstanley from Scottish Government to give an update from Dagstuhl and Lyon (don't worry, I didn't really know where they were either!). The Dagstuhl event was in relation to interoperability of metadata standards, while the Lyon event was a W3C technical plenary meeting and advisory committee (TPAC).
Finally it was my chance to shine! I gave an update from the GDAC meet-up in August. These are more informal events that the ONS organises to get data architects from the GDAC into one room and consider the practicalities and detail of various data topics. In August we gathered at Whitechapel (venue kindly provided by GDS) to discuss common issues and plan future projects. In the future I'd love to see a group of our data architects participating in a wider hack-day, so if you've enjoyed a hack-day recently that involved data (when don't they??) then please get in touch.
Feedback was positive
And that was the end of a busy day, except for the long train ride back to Newport! Initial feedback about the day was positive with Sunitha Chacko (GDS) expressing thanks and describing the event as an "amazing workshop". Rebecca Thornton (EU Exit lead and Programme Manager, UKSA) said "it was clear that the audience got a lot out of it". Steve Peters (MHCLG) said "Enjoyed today's session. Much kudos to ONS for organising, Bank of England for hosting, and DCMS for gracefully accepting concerns about the risk identification process." I'd call that a success.
Get in touch
If you work in a data-related field (again, who doesn't these days?) and you're aware of issues we should be discussing at these workshops, please get in touch. We'd love to hear from you.