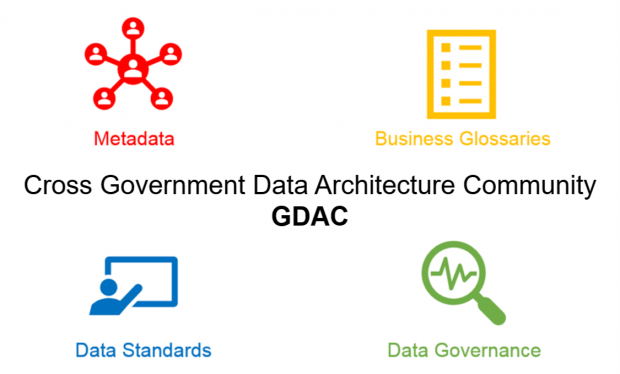 This is a quick blog to give you all the information you could need to join the cross-Government Data Architecture Community (or as we shorten it too GDAC).
What is it?
GDAC is a collaborative meeting that brings together anyone who works in or around the field of Data Architecture in Government. We discuss best practice, issues that we currently face and work together towards a more collaborate Data Architecture solution for Government data.
When is it?
The meetings take place, roughly, every three months. The hosts venue changes, but in most cases, it will be in London. If you'd like to host a meeting, we are always looking for volunteers so drop us a line!
Who can come?
If any part of your role is to do with Data Architecture, principles or practice you are welcome to come along to our meeting. We try to bring guest speakers to our meetings, including those in other related disciplines so if you don't know if you'd fit in just drop us a line and we'll have a chat!
What happens at the meetings?
The meetings are an opportunity firstly to network with other people working on the same work you are. Secondly, we want this to be a forum where we can share and collaborate on projects. Finally, we want this to be a group that actions things, so we are working around four key themes: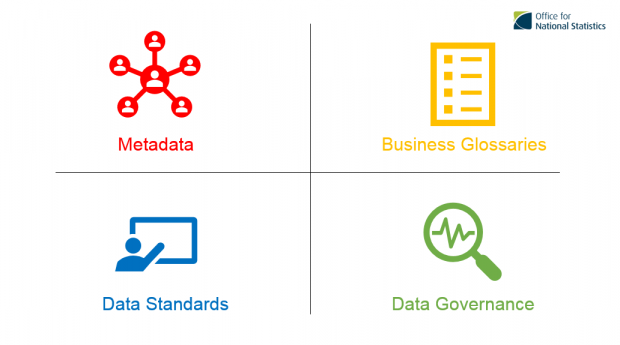 How do I get involved?
There are two different ways you can get in touch
Drop us an email at data.architecture@ons.gov.uk and we'll get you added to the next meeting
Fill in this quick survey that will ask you a few questions about the level of involvement you want to have and what your current skills are
From there you will get an email from one of the team here at the Office for National Statistics will be in touch and invite you along to the next meeting.